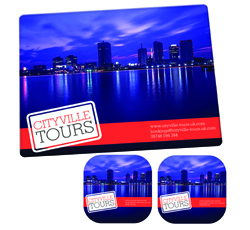 We're dispatching Brite Mats all over the world right now, with word spreading about how solid and dependable they are.
Not only are they durable (but, conveniently, light enough to mail out cost-effectively as individual products), they are also bright with sharp, attractive print options.
From the cute and compact coasters through to the table top triumph that is the mouse mat, we'll be amazed if you can't think of a practical use for a Brite-Mat product in your home or office.